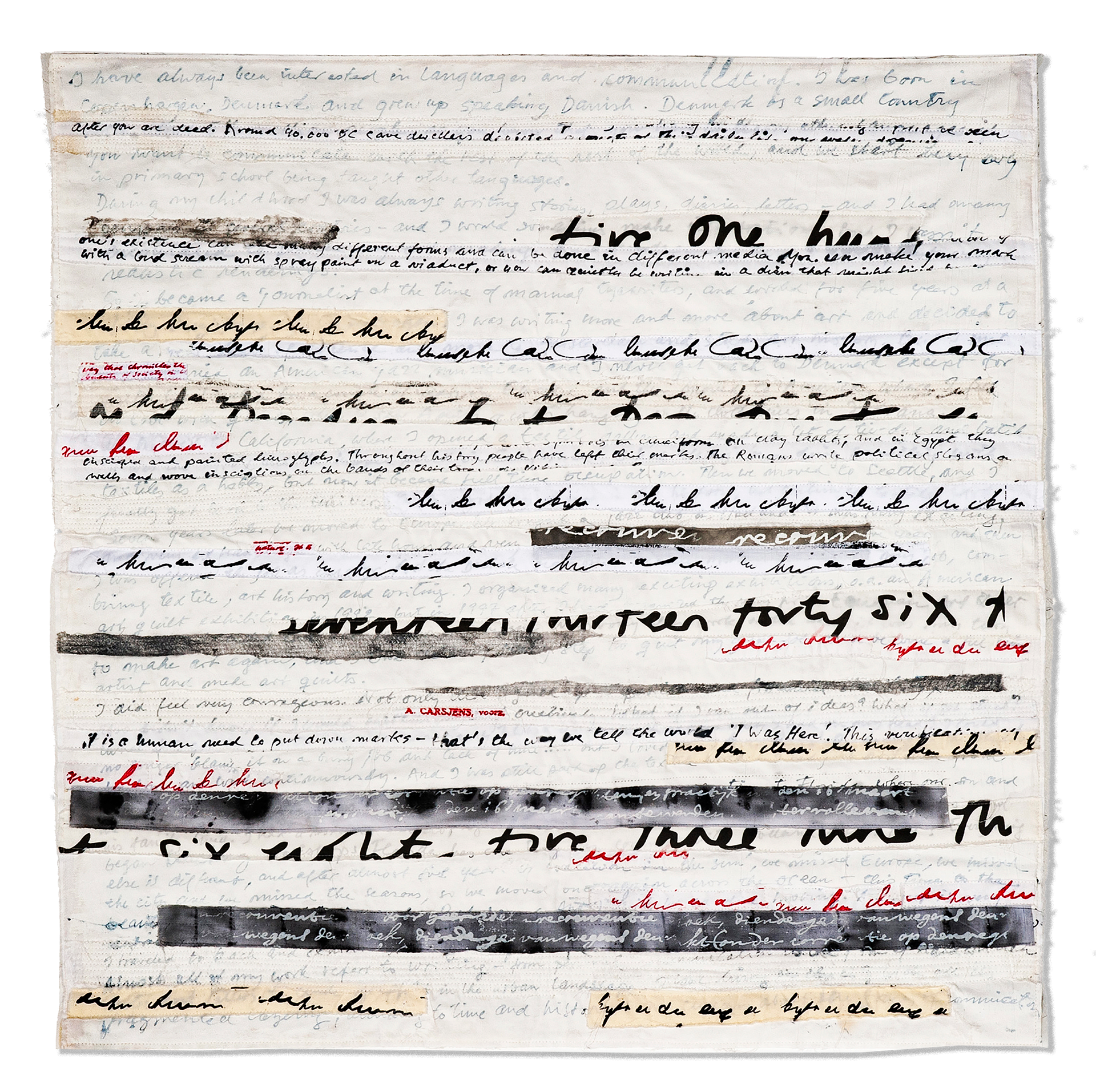 Jette is a Danish mixed media artist living in Belgium. She was a journalist before she became an artist, and language and communication continues to be her most important source of inspiration. Her work is inspired by the written language, both in the form of torn posters and crude graffiti in the urban landscape, but more often by the intimate and emotional quality of handwritten letters and journals. Words have shapes and sounds and they convey meaning. Words matter.

Jette's chosen medium is collage. She combines cotton, linen, cheese cloth and paper and applies a variety of surface design techniques, including painting, printing, screening, rusting and discharge. Her choice of color is often monochromatic, and she makes extensive use of hand stitching. She works on big wall pieces, but also in series of small intimate pieces, as small as 10x10 cm.

Jette has been a full time studio artist since 1998, and she has been exhibiting widely in Europe, USA and Australia and in 2015 she won the prestigous Quilt Japan  prize. Her work is in the collection of Museum of Art and Design, New York, the International Quilt Museum, Nebraska and Nordwolle Museum, Germany. Jette has ben a member of Quilt Art sonce 2000.